MORNING EXERCISE WITH CHILDREN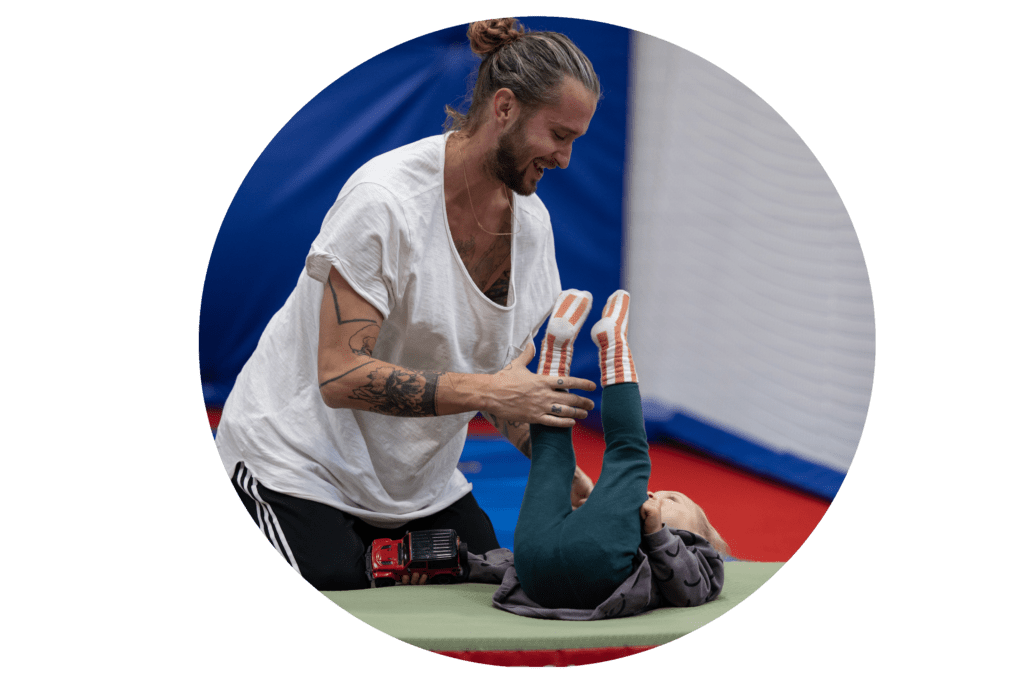 ★ The first manifestations of the child's communication with the surrounding world are movement activities. Our goal will be to support the psychomotor development of the child, to develop gross and fine motor skills, and to observe and stimulate the abilities and skills with which the child is naturally equipped.
★ An exercise class lasts 60 minutes, during which more active parts alternate with rest. All exercises are adapted according to the stage of the child's movement development, his perception capabilities, and his interest in the exercise.
★ We divide the exercise class into several parts and engage in various activities: an introductory welcome and familiarization part, exercises to engage the right muscles, balance and coordination exercises, exercises to improve reaction skills, and a final rest part.
★ We use various aids and toys, overballs and fit balls, trampolines…
★ Parents exercise with the child according to the instructions of the coach, who will practice and explain each exercise or game step by step.
★ We place great emphasis on safety in all exercises, especially when using aids.
★ We do not expect all children to immediately join the exercises and do only what the coach determines. It's not mendatory to notice the results of the child's practices right away in a specific class, but maybe later, or even at home. It is very important that parents are actively involved and motivate the child by their example.
★ Sportswear for both parent and child must be brought to our classes. Socks are enough on our carpets, so you don't need sports shoes. Last but not least, bring a good mood and lots of energy.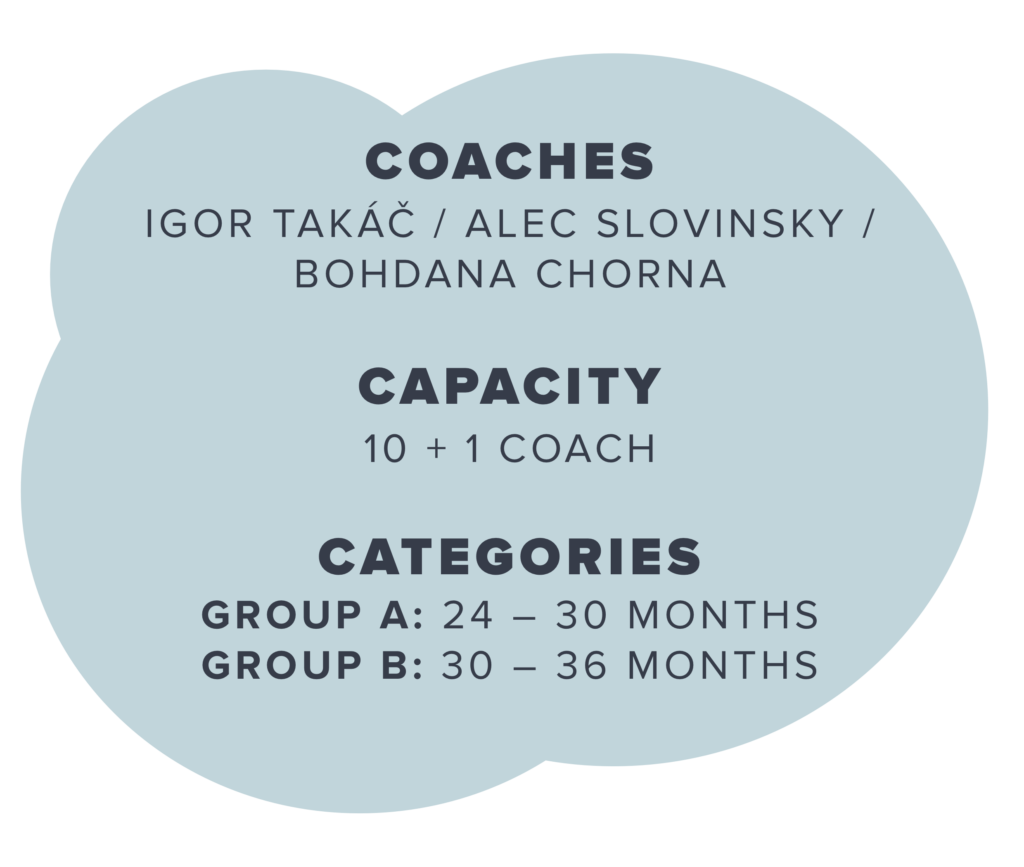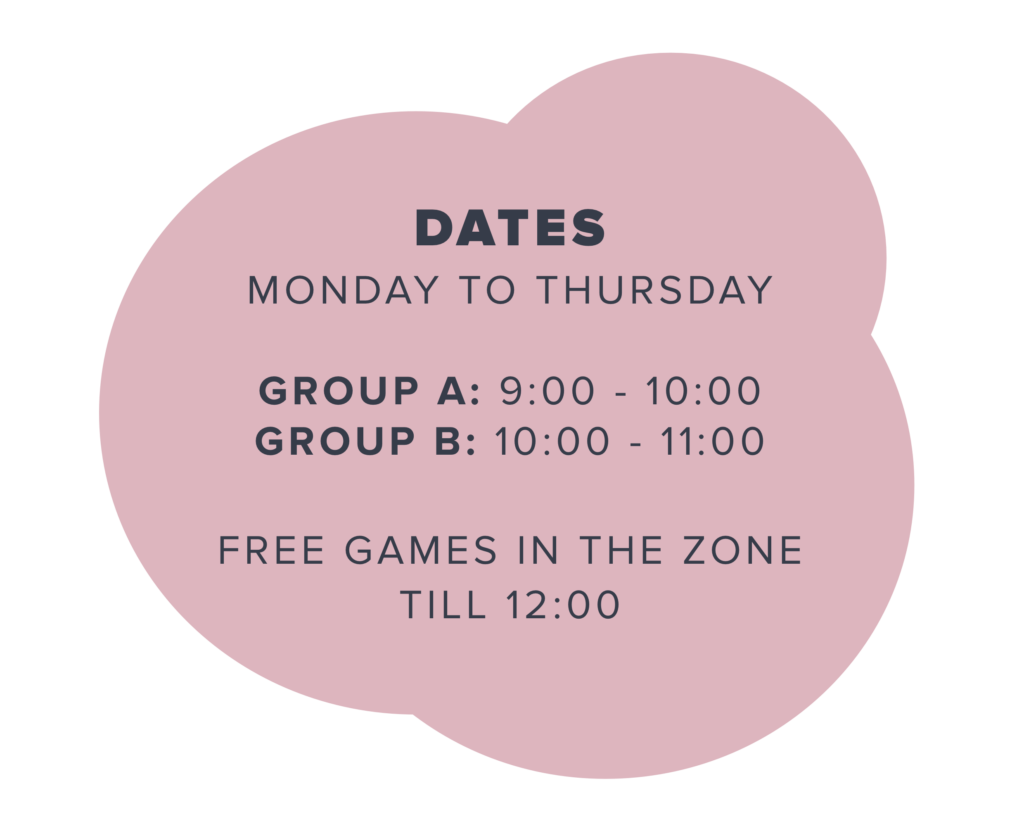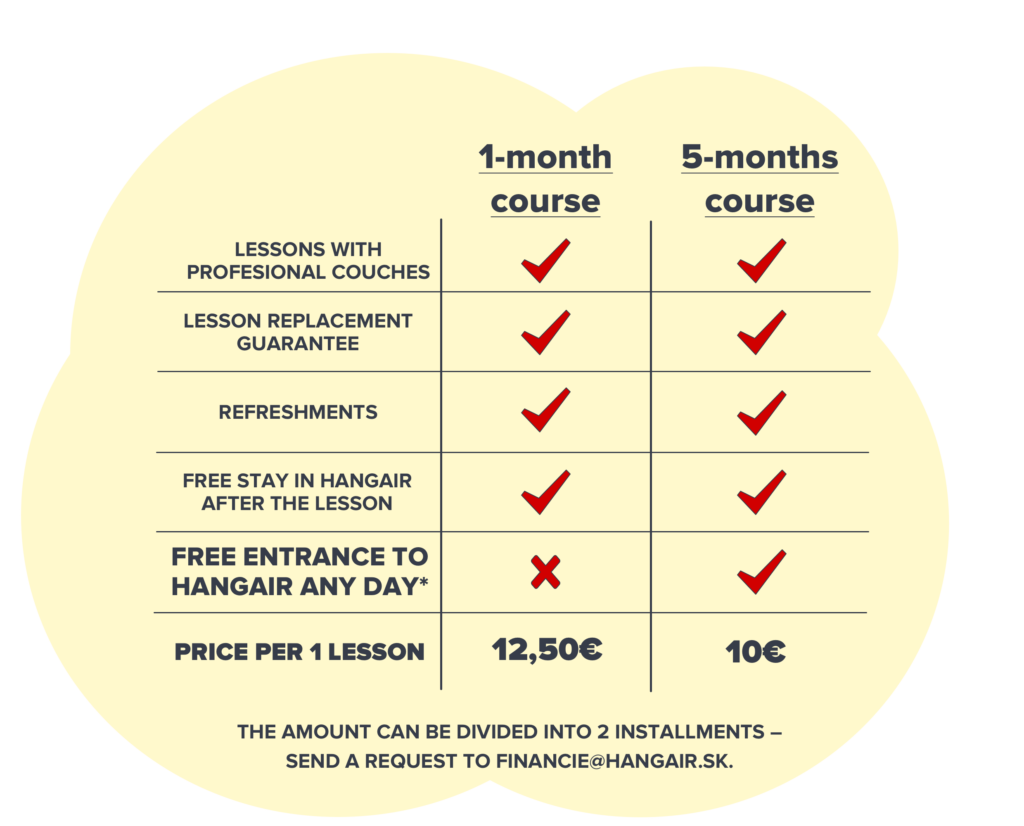 *DURING A 5-MONTH COURSE, YOU HAVE THE OPPORTUNITY TO USE FREE ENTRY TO HANGAIR DURING WORKING DAYS FROM 9:00 AM – 12:00 PM.
• COURSES RUN FROM 11.9.2023 TO 31.1.2024
The courses will not take place: 15.9.2023, 28.10. – 1.11.2023, 17.11.2023, 23.12.2023 – 7.1.2024.
The price list of courses is valid from July 1, 2023.
Do you have questions about the current prices or do you need advice? Write to us at kurzy@hangair.sk
GENERAL BINDING TERMS OF SPORTS CLUB MEMBERSHIP
RULES OF HANGAIR COURSES BINDING FOR MEMBERS OF SPORTS CLUB HANGAIR O.Z.