Everything you need to know about us!
Academy of action sports Hangair is the first place of its kind in Slovakia – and even in nearby cities and countries! It's the place where everybody who wants to push their limits meets – from beginners to professionals. We are always in motion!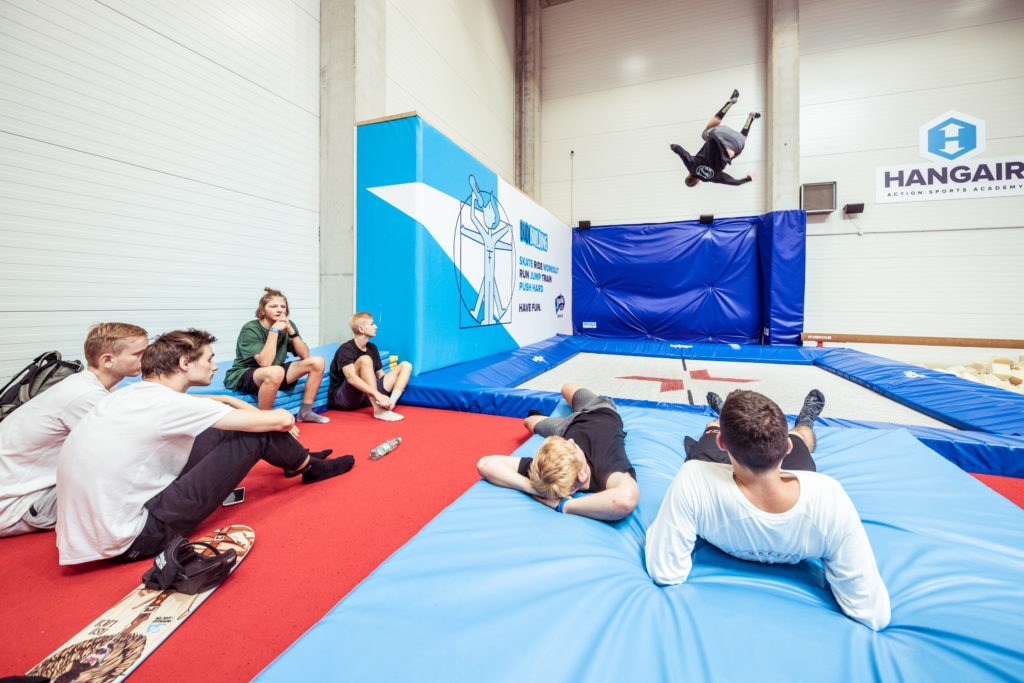 Everyone who loves trampolines, parkour, gymnastics, skateboarding, scootering, BMX and even snowboarding and freeskiiing. Book yourself a space and come to jump on special freestyle trampolines – the biggest one is 5×5 meters big and allows you to do pretty cool jumping, even in decent height.
Use our special trampoline equipment – such as trampboard, trampski or trampscoot – to practise your freeski, snowboard or scoot tricks. You can learn something new in safe space and use your skills out there – on the slopes, skateparks, snowparks…
For gymnasts and parkourists are the multifunctional areas ideal. They are all covered with soft gymnastic carpet and equipped with wall bars, beams, airs tracks and much more.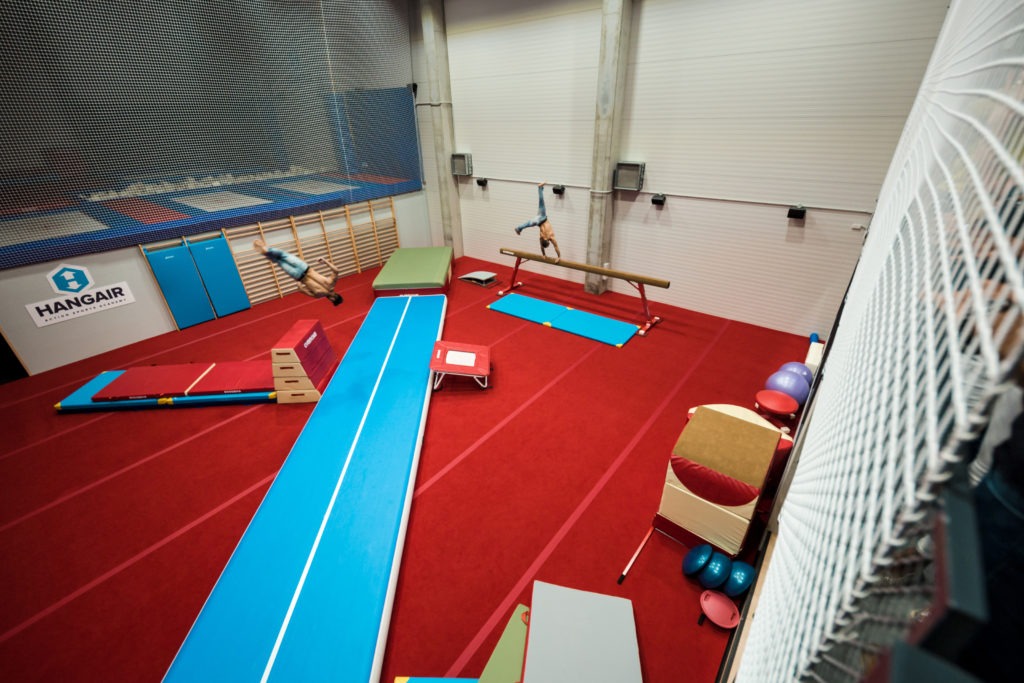 Hangair is also equipped with two skateparks for skaters and scooter riders. The first one is inside located in the event area. There you will find a mini-ramp and couple of obstacles those you can place wherever you want. Second one is a concrete park and it's located outside next to the building. It's designated for everyone even for professionals and beginners. You can read more about skateparks HERE.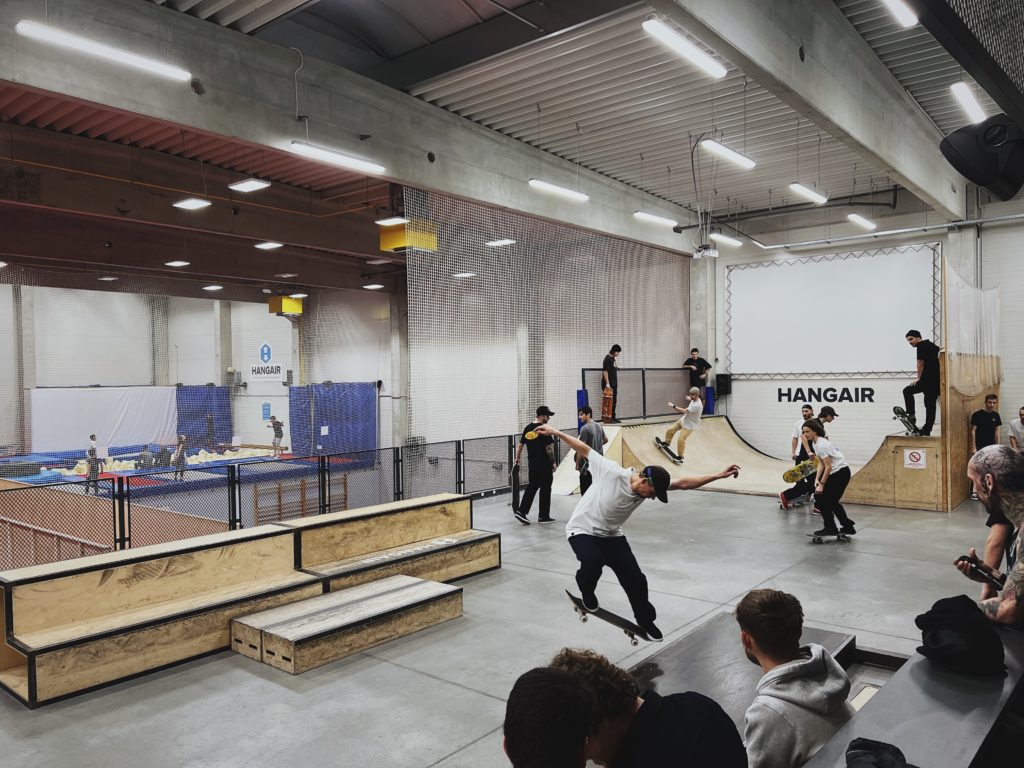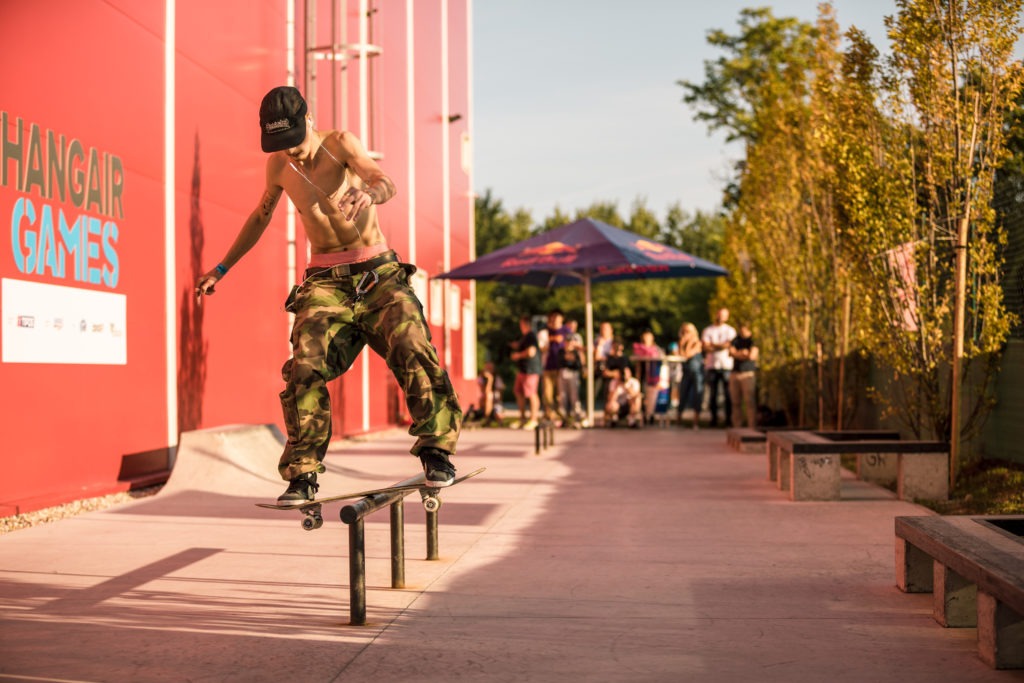 Besides all the sports facilities, you can have a coffee or drink at our place. We also organize various types of events – sports competitions, screenings, summer cinema in the garden… and you can also rent our place for your birthday party, teambuilding or even wedding! Our backyard garden with private bar is perfect for non-formal activity like that. ;)
How to find us? Read more HERE!