HANGAIR SKATEPARK in BRATISLAVA
INDOOR SKATEPARK & HALFPIPE
One of the most popular zones of Hangair Action Sports Academy is our indoor skatepark. This 10 x 24m concrete area is ideal for riding on skateboards, freestyle scooters, inline skates or bikes. You can practice your tricks either on the flat ground or on our custom made obstacles – wedges, rails, kickers, grind boxes, rail boxes… Also you need to try our half pipe!
This skatepark is really interesting for learning how to ride, for trying new tricks or for cool sessions. In any season, any weather!
If you want to enjoy friday evening with some friends, have a drink and push your limits, try our FRIDAY SPICE ON SESSIONS by Captain Morgan – you can come every friday 7pm – 9pm and ride for free! (This event is only for skaters over 18!)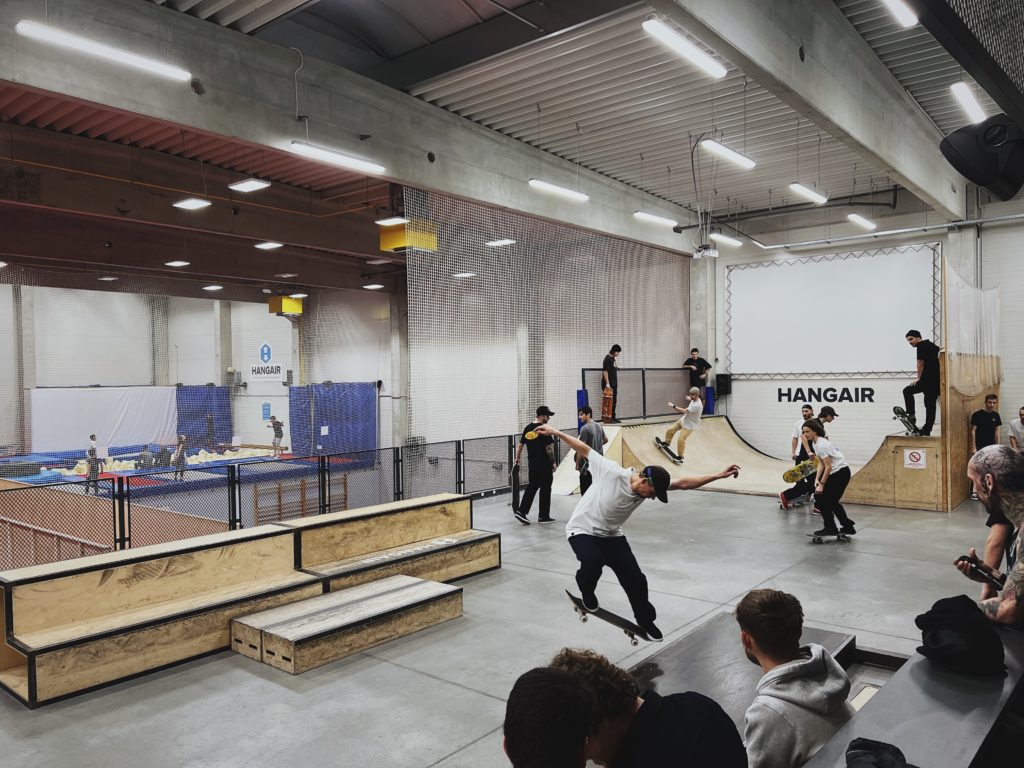 Also, check more informations about SPICE ON SESH & CONTEST if you want to come, ride and win some cool prices – everything is HERE!
For beginners (or for moderately advanced) we offer skate and scooter courses. It does not matter, if you are 8 or 80! You can find more details about the courses HERE.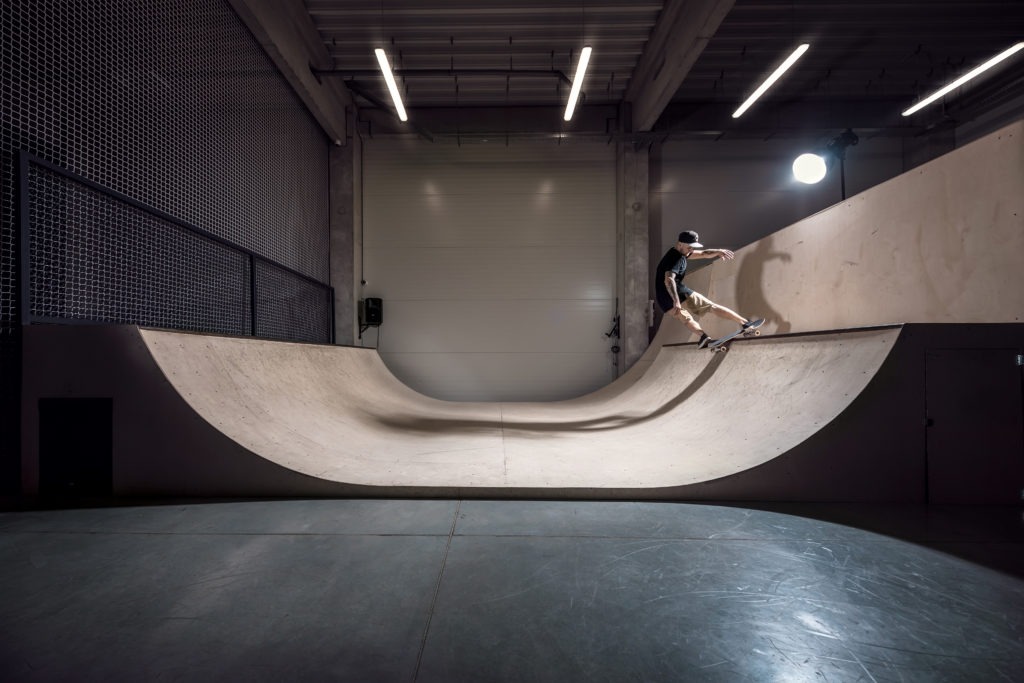 OUTDOOR SKATEPARK
Summer is great for outdoor skate sessions! Skatepark is located next to our hall, in closed area. We are using this place for our trainings and camps in spring and summer, or anytime the weather is nice. :)
Skatepark is dedicated to moderately advanced or pro skaters, who are fans of "street riding" – thanks to the concrete obstacles and rails.