JUMP 3 X MORE FROM Z HIGHEST KICKER IN SLOVAKIA!
The highest kicker into the foam pool in Slovakia is located right here in Hangair. For almost 4 years it's pushing the limits of skiers, scooter riders and especially bikers for action training of adrenaline rushes with a safe impact on the soft. From the 6-meter platform you fall right into foam cubes!
An hour of jumping is never enough. That's why we created a new deal for you, in collaboration with BIKER magazine: jump 3 times more for less! Only for 10 € you can now jump on kickers for up to 3 hours. Totally worth it, don't you think?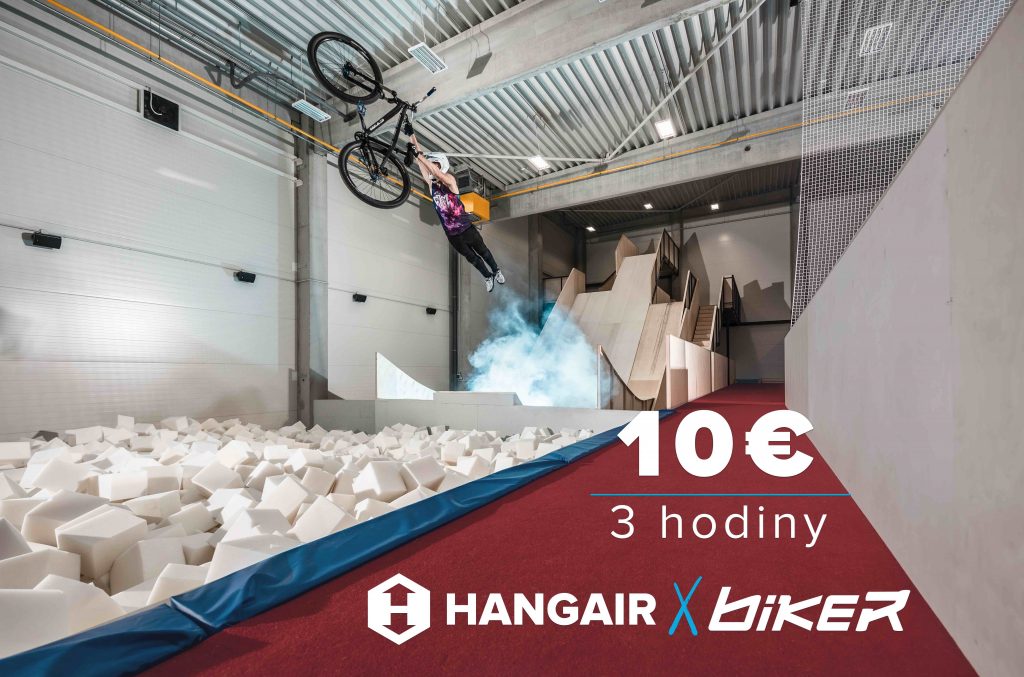 If you want to chill, you can also try snowtubbing or go buy snacks and sit in the garden or bar.
Don't forget to clean your bike (and chain) before entering our kicker! ;)
For more information, contact us at +421 948 918 151, or by email at info@hangair.sk.
This product was made in collaboration with Hangair Action Sports Academy and Biker magazine.